March 2006 Mile-High Maiden™
Lost Top Gun Scenes
As many of you may know, some of the best scenes from the initial filming of a movie end up on the cutting room floor, victims of the artistic whims of the editor and the harsh realities of limited budgets and run times. Sometimes cuts are made to finesse the ratings hawks and expand the audience—and hence the market—for the movie. (Money talks.) Before the advent of the DVD, where some of the better cut scenes are added back in as a bonus, most of these scenes would effectively be lost forever.
Just for fun we sent Senior Editor Joe Klunkerman on a search of the enormously successful 1986 movie Top Gun to see what the archives held. What he found was an astonishingly amusing scene showing what happened in the bar after Pete "Maverick" Mitchell tried to get Charlotte "Charlie" Blackwood to "dance" in the ladies' room. Apparently, though Joe couldn't get anyone to confirm this, the scene was cut to preserve the film's PG rating.
If you're reading this—on an aviation Web site—you've seen this movie, probably many times. So you'll recall that Maverick, accompanied by a crowd of besotted fellow naval aviators, crooned the Righteous Brothers' tune You've Lost That Loving Feeling to Charlie. But what you didn't see was what happened next.
Ooooh, Charlie!
First there were the melon-ball shooters. And the Bacardi 151. Charlie didn't hold back. Before you could say "light the burners" she was tangoing on the pool table, twirling her bra like a '60s war protester or Woodstock witchypooh and taking every dare an evil-minded young buck could dream up. Could she, one imaginative young sailor asked, play Icelandic brewmiester? Soon she was…gulp…taking the temperature of a beer in a most unusual way. Well, it's easier just to show you….
Part 1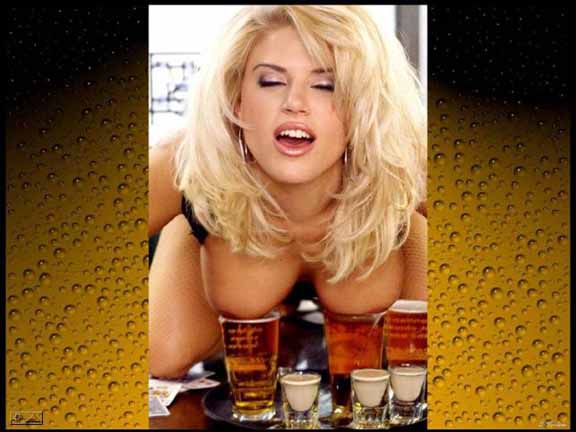 Part 2