MILITARY
A Blue Angel Selfie?

Rehab Recovery offers resources for veterans affected by addiction and mental health issues. Contact us here: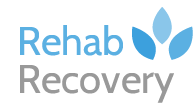 * * *
F-35 sea trials on the USS WASP
This video was made on the USS Wasp in the Atlantic, just off Newport News (Hampton Roads), Virginia. Shown are the latest—and most astounding--sea trials of the incredible F-35B, a multi-role supersonic attack/fighter with the latest stealth technology. In all 74 short takeoffs (STOs) and vertical landings (VLs) were performed successfully in a three week period. Hugely interesting for fans of this revolutionary aircraft and its ground-breaking technology.
* * *
NOVA on PBS
A must-see, stunningly revealing expose of leading-edge
drone technology, including detailed descriptions
of current military use. One interesting fact: pilots
trained to fly manned aircraft make worse drone
pilots than those trained from scratch.
Maybe it has something to do with drone flying's
similarity to video games. Well worth the 50-odd
minutes to view.--Editor
NOVA Program Description
Drones. These unmanned flying robots–some as large as j
umbo jets, others as small as birds–do things straight out
of science fiction. Much of what it takes to get these robotic
airplanes to fly, sense, and kill has remained secret. But now,
with rare access to drone engineers and those who fly them
for the U.S. military, NOVA reveals the amazing technologies
that make drones so powerful as we see how a remotely-piloted
drone strike looks and feels from inside the command center.
From cameras that can capture every detail of an entire city at
a glance to swarming robots that can make decisions on their
own to giant air frames that can stay aloft for days on end, drones
are changing our relationship to war, surveillance, and each
other. And it's just the beginning. Discover the cutting edge
technologies that are propelling us toward a new chapter in
aviation history as NOVA gets ready for "Rise of the Drones."
Fighter Escorts for Convoys

-

- 
Fighters Cover Ground Convoys
American Forces Press Service | Melissa Koskovich | March 24, 2006
Southwest Asia - The convoy travels down the dusty desert road. Soldiers keep watchful eyes, surveying the barren landscape surrounding them. Today, their minds are slightly at ease. Overhead, an armed F-16 in direct contact with their team is watching the road ahead. No one will be lost today.

The concept of using fighter aircraft with targeting pods to monitor the battlespace is known as nontraditional intelligence, surveillance and reconnaissance. NTISR operations began only four years ago in the U.S. Air Force and are the result of increased demand for complete battlespace awareness, officials said.
With the production and development of traditional ISR capabilities such as the unmanned Predator aircraft struggling to keep pace, leveraging fighters, bombers and air-mobility aircraft in a similar role is helping to ensure information dominance.
"Before NTISR, we had fighter aircraft with surveillance capabilities burning holes is the sky, just waiting to be tasked by ground commanders," said Maj. Marco Fiorito, deputy chief of collections management at the Combined Air Operations Center here. "Instead of wasting these resources, we've begun to use them to fill some of the gaps in our traditional ISR operations."
Central Command Air Forces policy prohibits disclosure of the center's location.
NTISR multiplies the commander's capability, without the logistical and financial implications of creating more forces; but that is not its only benefit.
"NTISR increases the cross-talk between the Army and the Air Force in joint operations," Fiorito said. "The majority of the time, NTISR aircraft aircrews communicate directly with ground units. This fosters a greater understanding of what ground units are looking for and thinking."
This understanding enables air and ground units to work on mutual operational objectives. Most recently, two F-15E Strike Eagles proved the value of this capability during a mortar attack on Balad Air Base, Iraq.
The aircraft were called to the scene by the base's Joint Defense Operation Center. Using their electro-optical and infrared sensor capability, they quickly located three insurgents fleeing in a vehicle from the scene.
After following the suspects to a house, the aircraft relayed their location to ground forces. All three individuals were successfully detained.
"This engagement is an exceptional example of how air forces are contributing to the counterinsurgency campaign," said Royal Air Force Air Commodore Ray Lock, Combined Air Operations Center director. "In this case, we realized the overwhelming advantage we have in the innovative use of fighter aircraft for NTISR."
In addition to these capabilities, from a ground perspective, NTISR aircraft are a comfort factor for troops in hostile areas.
"These jets are overhead for them," said Fiorito. "These aircraft can scout ahead of convoys, looking for possible ambush sites or any other threat."
More importantly, the aircraft can quickly respond to a skirmish or firefight and help the troops on the ground, he added.
NTISR also has the potential to be a player in the fight against improvised explosive devices.
"We're working around the clock to find a good way of employing NTISR and other assets to the counter-IED fight," said Fiorito. "There are a lot of good people trying to come up with a viable solution."
While employing this type of technology is now an everyday practice, Fiorito admits there have been some growing pains.
"We're in a unique situation, because we don't want to turn the fighter into an intelligence asset; we just want to get the information to the warfighter in a simplified and quick manner," he said. "Right now we're developing a streamlined process, from beginning to end, that has a single tasking process."
The intelligence community, along with ground and operations personnel, is working toward this goal while exploring the effectiveness of NTISR in combat. Admittedly though, it is only one facet of the bigger fight against anti-coalition forces.
"If you concentrate on one aspect of warfare, you lose sight of everything else," Fiorito said. "There's no magical solution, you have to hit the enemy at multiple points - counter-IED, ISR and NTISR, convoy support, direct-actions support - all of these pieces make him reel back so he's fighting on your terms, instead of his."
* * *
Here's an interesting comeback-kid story of how the mighty A-10 "Warthog" finds a new life in the 21st century. Re-printed with permission from the Aerospace Maintenance and Regeneration Center, which is the famous "Bone yard," where rumor has it you can still find P-51 Mustangs or P-47 Thunderbolts, the forebearer of the A-10. Of course those rumors are untrue, but one can always dream.--Ed.
A-10 Upgrades Double Operational Lifespan
by Tech. Sgt. Brian Davidson Aerospace Maintenance and Regeneration Center Public Affairs

DAVIS-MONTHAN AIR FORCE BASE, Ariz. (AFPN)
The first production A-10 Thunderbolt II was delivered here in October 1975. Fifteen years later, the A-10 was called the most formidable weapon system of its type while flying combat missions during Operation Desert Storm.
Today, more than 30 years after beginning service, many of the Air Force's A-10s are reaching the end of their predicted 8,000-hour service life.
Because there is no replacement for the A-10, aircraft technicians working on a service-life extension program at the Aerospace Maintenance and Regeneration Center here are trying to double the aircraft's operational lifespan.
Although the aircraft are undergoing countless upgrades, center specialists are discovering new ways to enhance aircraft repairs and encountering unexpected problems along the way.
Recently, mechanics discovered a crack in one of the mounts that connect the center assembly to the outboard wing. The crack was hardly noticeable to the naked eye.
"There had never been any inspection criteria established because this was an unpredictable problem," said Sam Smith, A-10 wing production branch chief.
The mount was designed to prevent landing-related stress from transferring to the wing. It did the job, but not knowing how much more stress a cracked mount could take was a major concern to the A-10 team.
"There is no way to really know if a cracked (mount) could lead to failure in the aircraft, but our job is to make sure every A-10 is returned to the warfighters in perfect condition," Mr. Smith said. "Every A-10 wing in the inventory is now inspected for cracks in the (mount). As a result of this unexpected finding a special team of technicians (here) has developed inspection and repair procedures to address the problem."
Even with the new technology and procedures used to replace the wing mounts, each replacement takes two technicians more than 120 hours.
The team creates a template for each mount that meets tolerances within three-thousandths of an inch -- a degree of error that is about equal to the diameter of a human hair.
"Once the first crack was discovered, we began the search for technical guidance on what to do," said Mark Perrodin, a wing structural mechanic. "There were no technical orders to address the (mount), and there was no history to show that the problem had been discovered before. It appeared that the mount was supposed to last the life of the airframe. But since our goal is to double its lifespan, we had to find a way to replace (them)."
Technicians found that new mounts were available, but each one had to be custom-milled to fit each wing set.
To solve this problem, the team turned to structural mechanic and expert machinist Tommy Rollins. Starting with a 3-foot-long block of aluminum, he went to work, inventing a tool that could be used to customize each wing mount.
"We needed a way to make each new mount match the old one exactly," Mr. Rollins said. "We were able to design and manufacture a specialized tool to accomplish the task."
Mr. Rollins and the mount team not only developed the tool to repair the wing mounts, they also wrote the procedures for other A-10 teams to follow when repairing these cracks.
At the A-10 systems manager's request, the tool was shipped to Ogden Air Logistics Center A-10 Depot at Hill Air Force Base, Utah. It is currently being used to repair similar anomalies there. Within a week, Mr. Rollins was in the machine shop making another tool for regeneration center workers here.
Once the new mount is milled to exact specifications, mechanics begin installing it.
First, a template is made to match the exact location and angle for each of the original 14 mounting holes.
With surgical-like skill, a technician installs the old mount, marks the location for one hole, replaces the old mount with the new one and transfers that mark. The procedure must be repeated 24 times to duplicate each individual hole.
Once the new mounts are installed, the wing continues along the line for work on its hydraulics, electronics, fuel cells, sheet metal and under-wing hardpoints used to mount weapons.
When completed, each overhauled wing set is rated for up to 8,000 hours of flight time and installed on an A-10 fuselage that has also undergone a complete refurbishment and upgrades.
Once an aircraft is flight tested, it is ready to return to the warfighter.